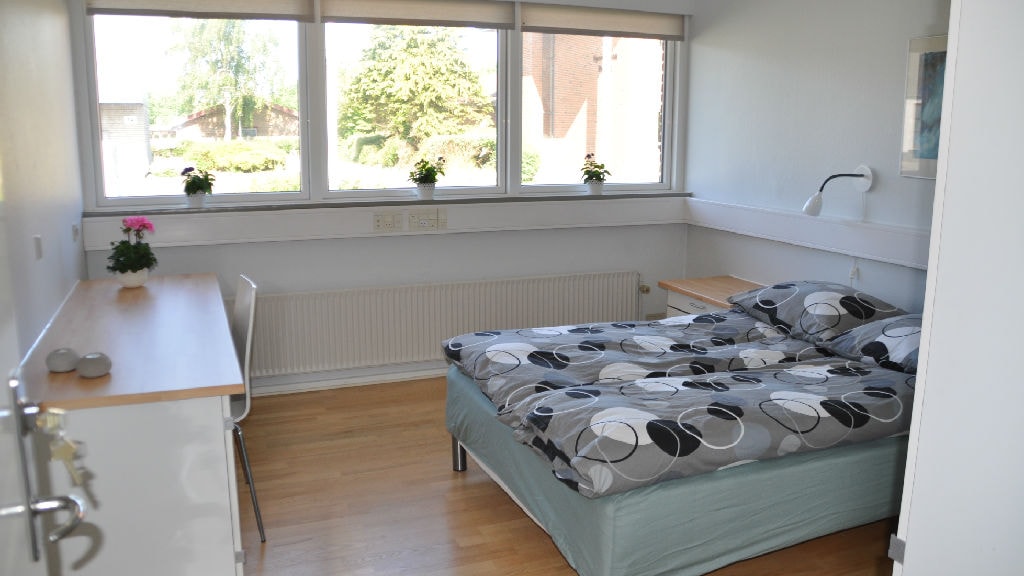 BB Balling
Balling Bed & Breakfast consists of the following premises: 
Kitchen: mini oven, refrigerator, dishwasher, coffee maker, electric kettle, tableware.
Living room: TV with a small selection of channels, radio with CDs.
Bathroom: washing machine and tumble dryer, toilet. 
Price: 
Family room: price kr. 600.00 per over night stay for 2 adults and 2 children 
Double room: price kr. 400.00 per over night stay for 2 adults and 2 children with the possibility of putting in an extra bed.
Facilities:
Wireless Internet
Breakfast is not served, but there is coffee and tea. 50 meters away there is a supermarket. 
You can rent bed linen and towels for kr. 30.00 per person per stay.
Pay in advance no later than arrival. 
 Attraction nearby: 
Spøttrup Medieval Museum, Gyldendal Habour with restaurants, the Limfjord, Jesperhus (flower park), Fur, Salling diving area in Glyngøre, Skive trotting course, Museum for Jeppe Aakjær, Daugbjerg and Mønsted limestone mines, Museum for the Danish trotting horse Tarok, Flyndersø Nature park, manors.