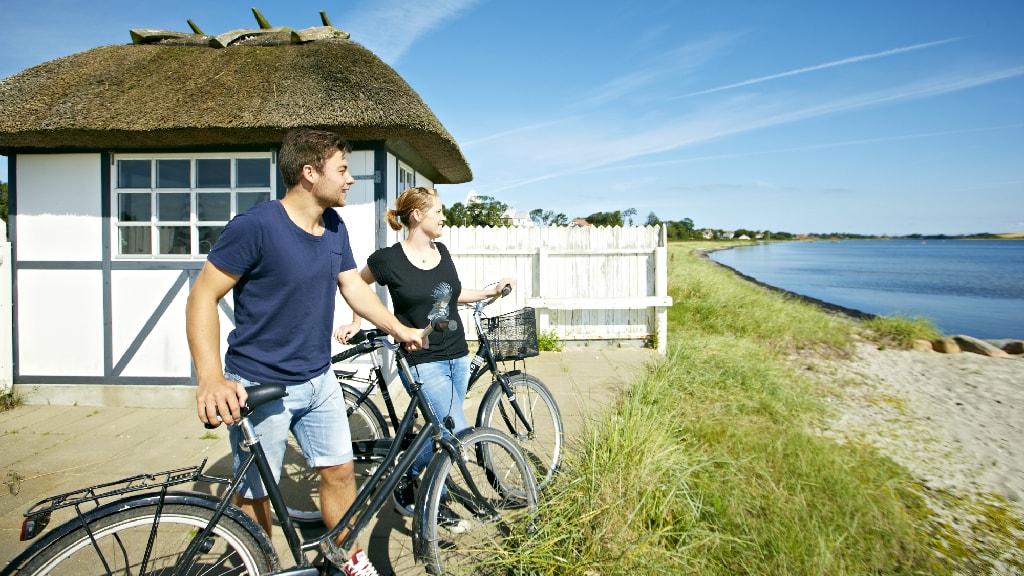 Food lover's trip around the fjord
This 5 day cycling trip takes you around the fjord past some of the best food experiences near the Limfjord. Experience some of the best beer in Denmark at the brewery at the beautiful island Fur and at the small and charming Staarup Håndbryg. In the old fishing village Glyngøre you can taste the unique Limfjord oyster at the Danish Oyster bar. Next door is Limfjordens Hus one of the best restaurants in the area. Go ahead - get at taste of the Limfjord on this 5 day cycling holdiday. Use the app VisitSkive as your GPS and see all the nearby attractions and restaurants on your way. 
Day 1 
From Skive to Aalestrup via Virksund.
Accommodation Hotel Hvide Kro, Aalestrup.
App. 45 km.
Day 2
From Aalestrup to Hvalpsund.
Accommodation Hvalpsund Færgekro.
App. 60 km.
Day 3
Take the ferry to Sundsøre, continue through North Salling and take the ferry to the island Fur.
Accommodation Fur Camping.
App. 20 km
Day 4 
Through North Salling to Glyngøre.
Accommodation Hotel Pinenhus.
App. 35 km.
Day 5 
From Pinenhus to Skive via Spøttrup. From Spøttrup to Skive
at the old railway "Vestsallingstien".
App. 50 km.
Rent your bike at Hotel Skivehus.