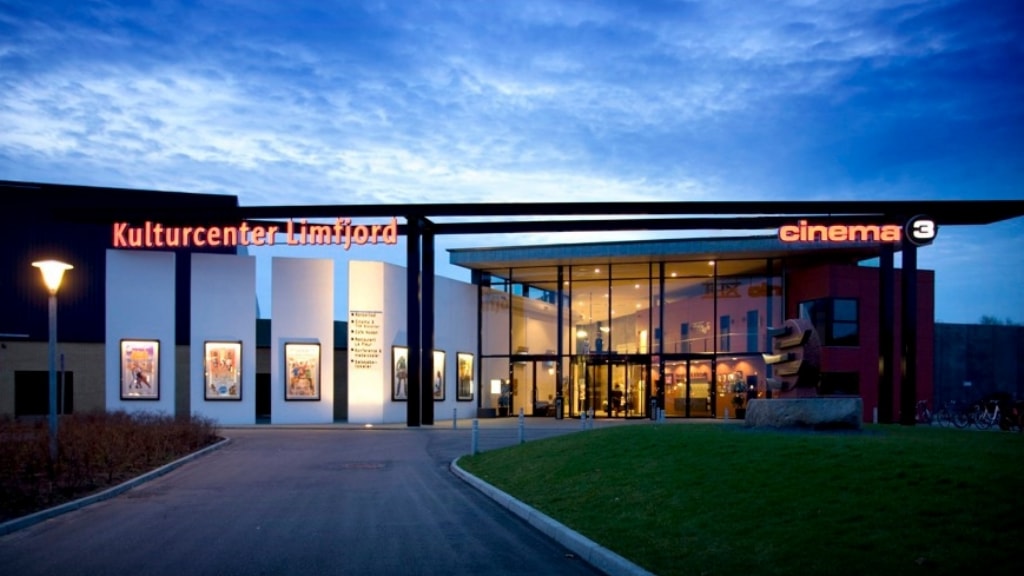 Kulturcenter Skive
KulturCenter Skive is a great setting for fantastic experiences for the whole family, and is visited annually by more than 500,000 guests.
You can visit the large subtropical water park where the kids can play in the pirate ship, wave pool or long water slide, while the adults relax in the whirlpool, hot water pool or take a swim in the 50 meter swimming pool. There is also the opportunity to try the floating obstacle course where the kids can really be challenged! From the water park, there is a view of the modernized gym, where you can work out with either circular exercise, crossfit, a walk on the treadmill or challenge yourself to one of the many other cardio machines. You can also join one of the fun and challenging fitness teams that offer something for all ages.
If you are hungry during your visit, you can visit Café Plask, where the depots can be filled up quickly and where you can enjoy the view of the water park from the café area. It is also possible to visit the café directly from the water park. KCS also houses its own restaurant, Brasserie Bogart, which can be visited in the evening and which offers delicious American-inspired food. For example, you can take advantage of their 'Food & Film' offerings where you can book a table and enjoy a tasty meal before the movie begins in Cinema4. Cinema4 is KulturCenter Skive's own cinema, where movies can be enjoyed in the dark in one of the three cinemas, all of which have luxury chairs with motorized neck and footrests. All the cinemas have wall-to-wall canvases and, of course, everything that belongs to a cinema tour of popcorn, sweets, sodas, coffee, tea and beer can be purchased at the newly renovated movie theater. On certain occasions such as world premieres, the concert hall is transformed into Jutland's largest cinema hall, CinemaXL, with a canvas of over 100 m2.
You can also visit for concerts, stand-up, lectures, theater and much more with artists from Denmark and abroad. In the concert hall there is room for 1,200 people, who sit in comfortable seats with perfect view of the stage and excellent sound and acoustics.
KulturCenter Skive has 3 sports halls. The largest of the halls, Interfjord Arena, is home to Skives local team. The three halls are all newly renovated and very well suited to accommodate large events such as parties, meetings, exhibitions, fairs etc. You can also be inspired by the modernized banqueting rooms that can accommodate everything from wedding parties, general meetings to conferences. Over the years, KCS has hosted many festive events, and is always available to meet your needs, such as decorating, catering and other amenities. Only your imagination sets the boundaries for your event.
You can find more information about what events KulturCenter Skive offers on the website: www.kcskive.dk.