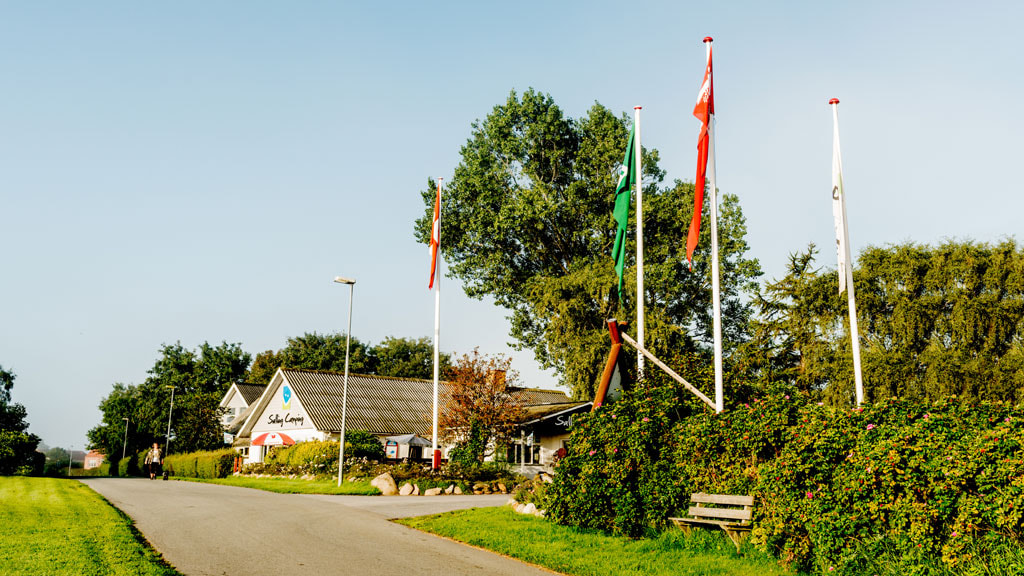 Salling Camping
A cozy family campsite in the nothern part of Salling close to forest and beach.
Salling Camping
Approx. 22 km north of Skive nestled right by the woods and the beach you will find Salling Camping.
Salling Camping is a smaller but nonetheless charming family friendly camp site with a wonderful view overlooking Limfjorden.
The camp site at Salling Camping provides guests with facilities like:
Modern bathing facilities.
Cozy sheltering spots from the wind.
Large playground with moon cars.
Large lounge leading onto the terrace in "pavement café" style.
Grill bar.
Internet café.
Large party tent with billiards and table tennis.
Laundrette.
Signposted walking routes through the beautiful countryside.

If you find yourselves at Salling Camping there are many local sights and attractions within a reasonable distance you could visit the island of Fur, Jesperhus, Jenle, the medieval castle of Spøttrup, the limestone mines at Daugbjerg and Mønsted, or the open air museum Hjerl Hede.
Information
For contact, opening hours or more information about Salling Camping: Salling Camping